Breakthrough Innovation in Animal
Dental and Dermal Care
Kalzyme is a breakthrough dental and dermal technology designed to create an active barrier to reduce microbial adhesion and inflammation, and to accelerate the healing process. Kalzyme products are clinically proven and safe to use, keeping your pet healthy and happy.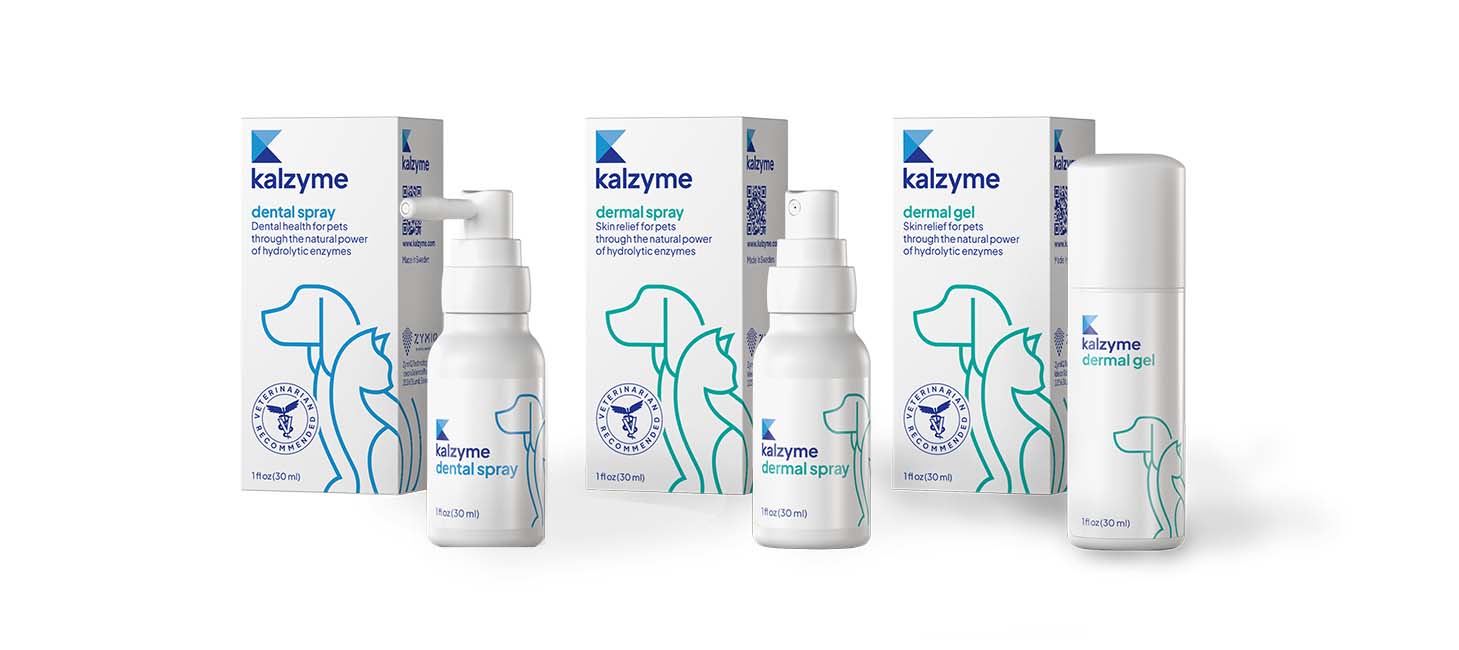 Inspired by nature, perfected by science
After years of research, our team of scientists and veterinary specialists has developed the powerful Kalzyme formulations, in collaboration with Lund University, Sweden. Our products are recommended by vets. They help owners and vets take efficient control of pets' oral and dermal care.
Kalzyme dental spray is NOW AVAILABLE FOR ORDER

See below distrubutors for more information and orders:
Kalzyme preserves the natural microbiome,
keeping your pet healthy and happy