Enzyme-based dental spray
– for improved oral hygiene
DentaPrev brings oral hygiene to a new level with its unique triple action formula. All in a convenient spray bottle enabling improved oral hygiene anytime during the day. DentaPrev consists of only mild ingredients with enzymes working to restore oral balance. It gives healthier teeth and gums with a fresher breath. Experience the benefits of a natural, healthy mouth.
Specially developed to increase oral hygiene for you as well as your relatives and people receiving care.
Enzyme technology

The enzyme technology of DentaPrev is specifically developed for the purpose of creating a protective barrier against harmful bacteria. The result is improved oral hygiene and well-being in a natural and effective way.
Already after a few days, 80% of users experienced improved oral hygiene. In addition, DentaPrev provides fresh breath. You can always bring it with you, thanks to its pocket size.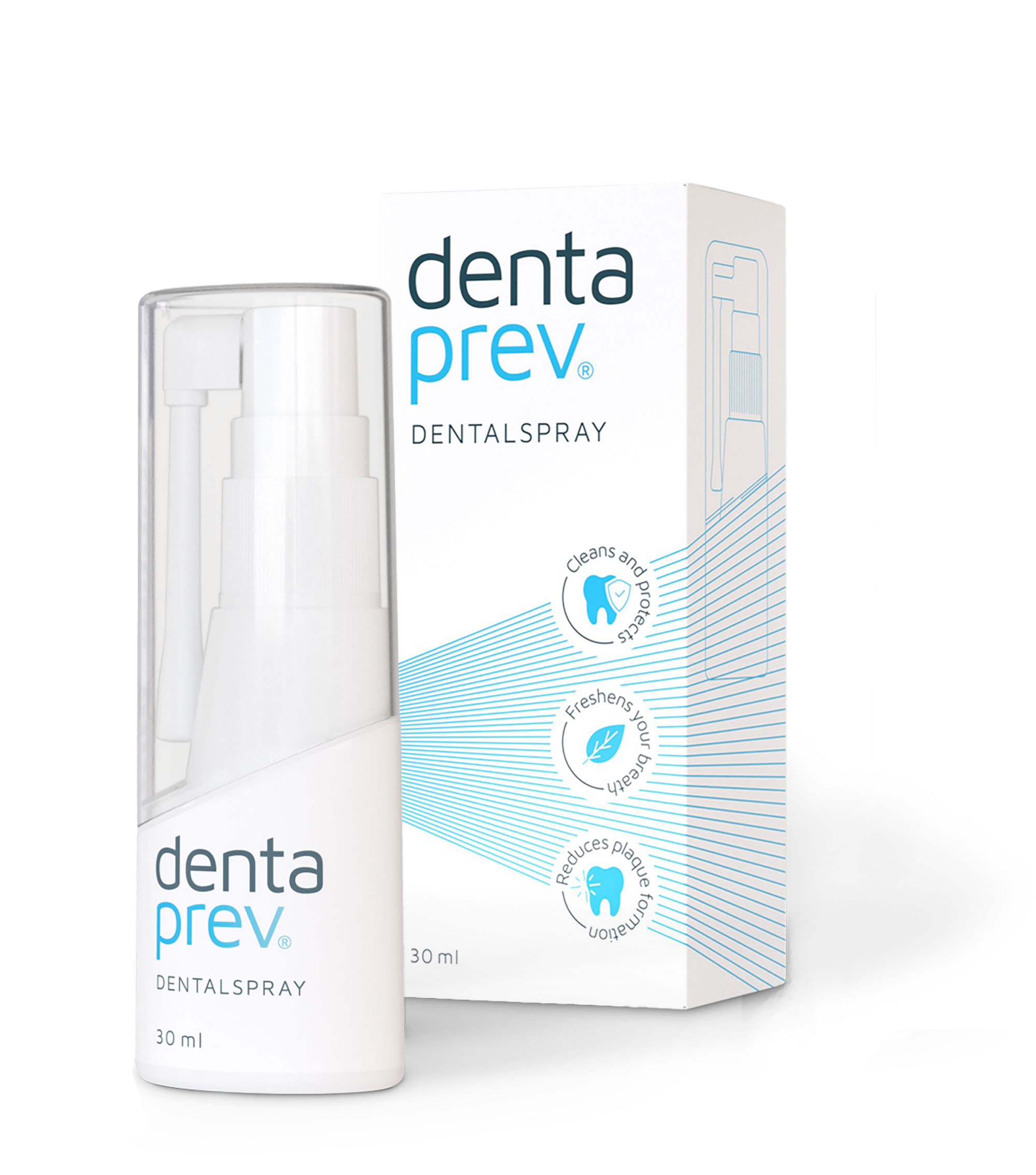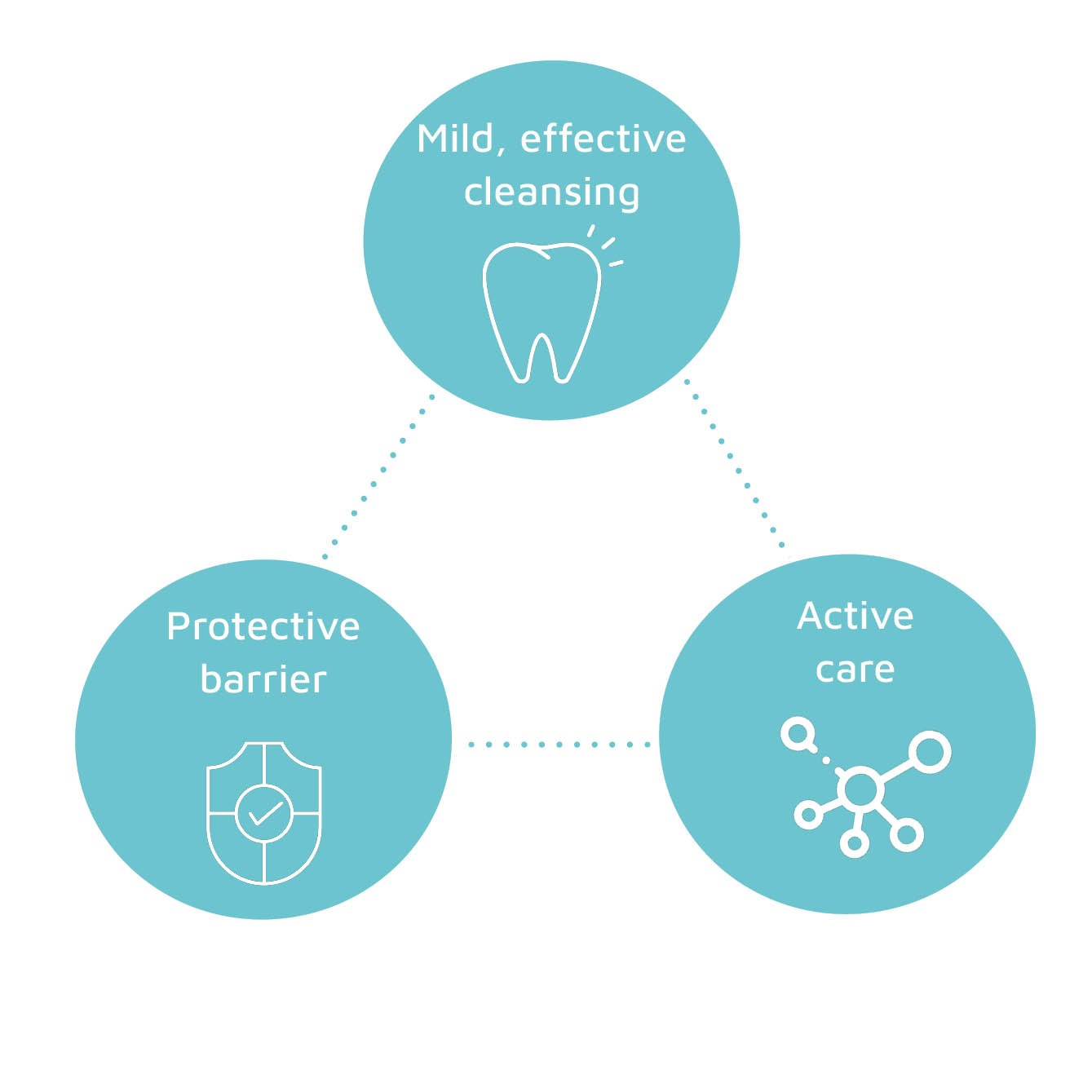 Unique triple action formula

Due to the unique composition of DentaPrev, teeth and gums can remain healthy. Enzymes, hyaluronate, and xylitol, in a base of glycerol, together decrease the binding of bacteria by creating a thin film that cleans and protects the oral cavity and the pharynx.